Get the new tags to organise and enjoy the new data restoration function. Everything to get control and feel safe about it. Having questions? Email us at info (at) alfasoft.com or Buy now!
To install EndNote is simple, but there are some things to consider.
For Windows instructions please see: Single installation of EndNote_Windows

Here we walk you through the installation and explain every step where you need to enter any data or make any choice. Start by these two steps
Use the link sent to you and download the installation file.

Double click the installation file on your computer.
Different EndNote installation types
There are two main types of installations on Mac, new and upgrade.
Both types are full installations, meaning you do not need EndNote to be prior installed on the system. The only difference is that an upgrade installation will ask you for your old serial number ( the old serial No.is the proof that you have a license to upgrade from).
The type of installation (new or upgrade) that will be performed is decided by the product key you enter during the installation process.
Please note that during the installation only the 400 most commonly used Output Styles, Connection files and import filters are installed. If you need access to more files, we show how to add them in the article at the below address
https://support.alfasoft.com/hc/en-us/articles/360001365197

---
Installation of an EndNote upgrade license
Depending on what product key you enter, EndNote will know if this is a new license or an upgrade of an earlier license. If it is an upgrade you will be presented with the below question.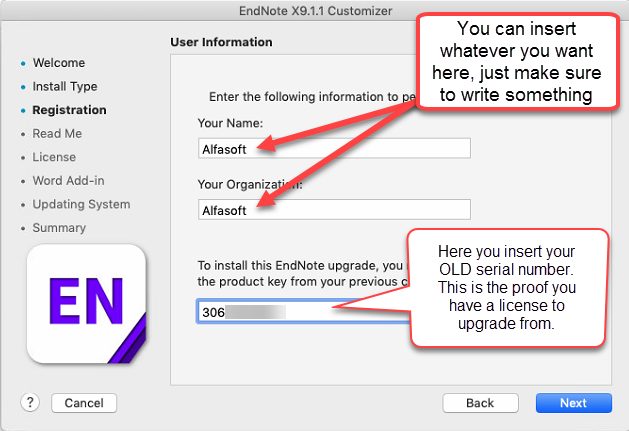 ---
Installation of a new EndNote license
You will be warned about the installation file is a file downloaded from the Internet and you get asked if you want to run it. Click "Open" and the installation will start.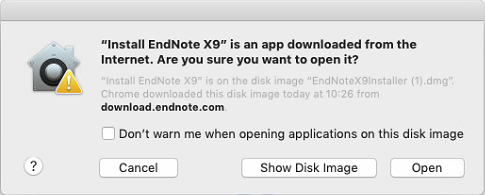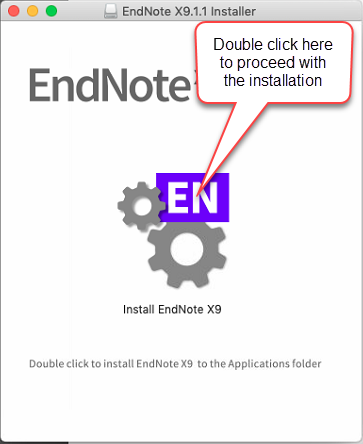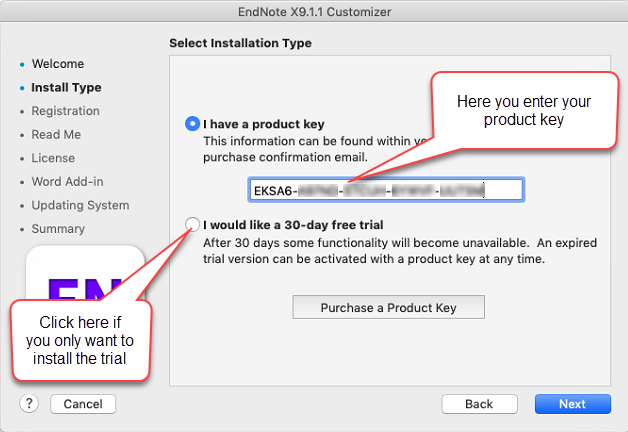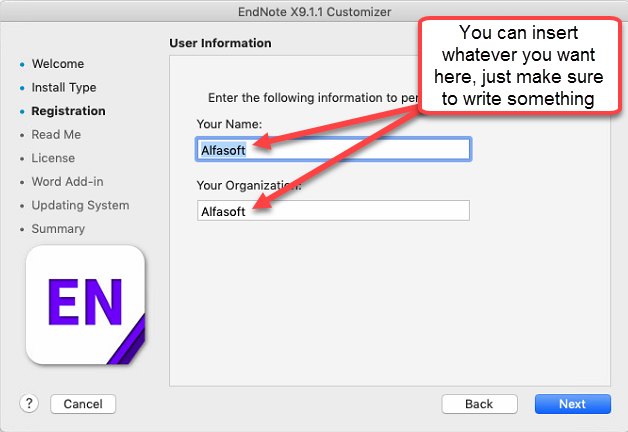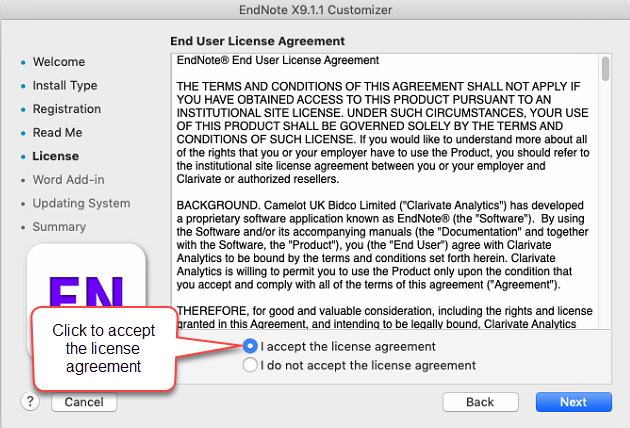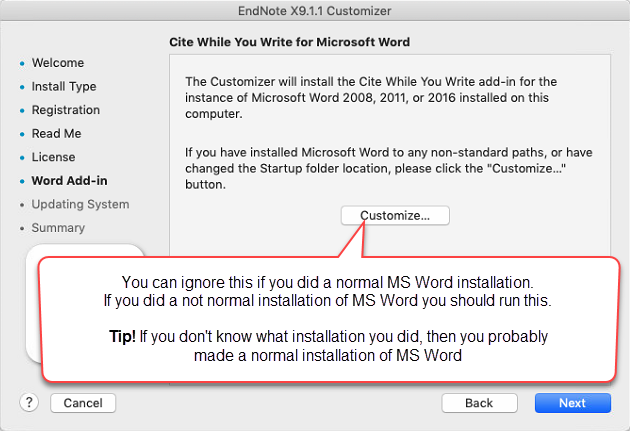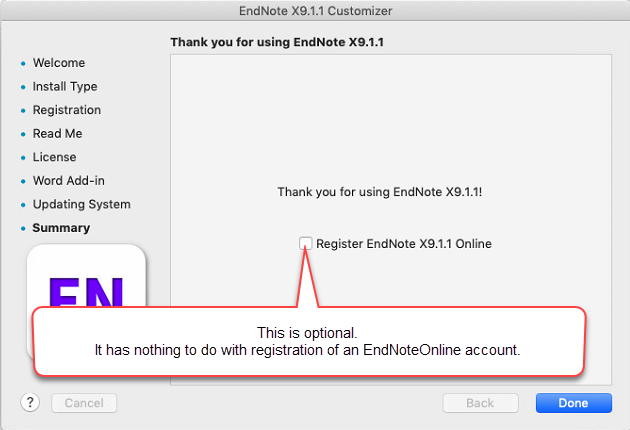 Enjoy EndNote!