Get the new tags to organise and enjoy the new data restoration function. Everything to get control and feel safe about it. Having questions? Email us at info (at) alfasoft.com or Buy now!
If you try to export a reference from an online database (eg. Pubmed) and receive an error message saying that your library is in use or damaged when you save or open the exported reference, the reason may be that you have turned on Checked folder access in Windows Defender.
Here is the Controlled Folder Access in Windows 10:
Click the Windows button (bottom-left), and then choose the Settings cog-wheel.
Choose Updates & security
Choose Windows Defender.
Open Windows Defender Security Center.
Velg Virus & threat protection.
Click the Virus & threat protection settings option.
Hopefully you will see this window: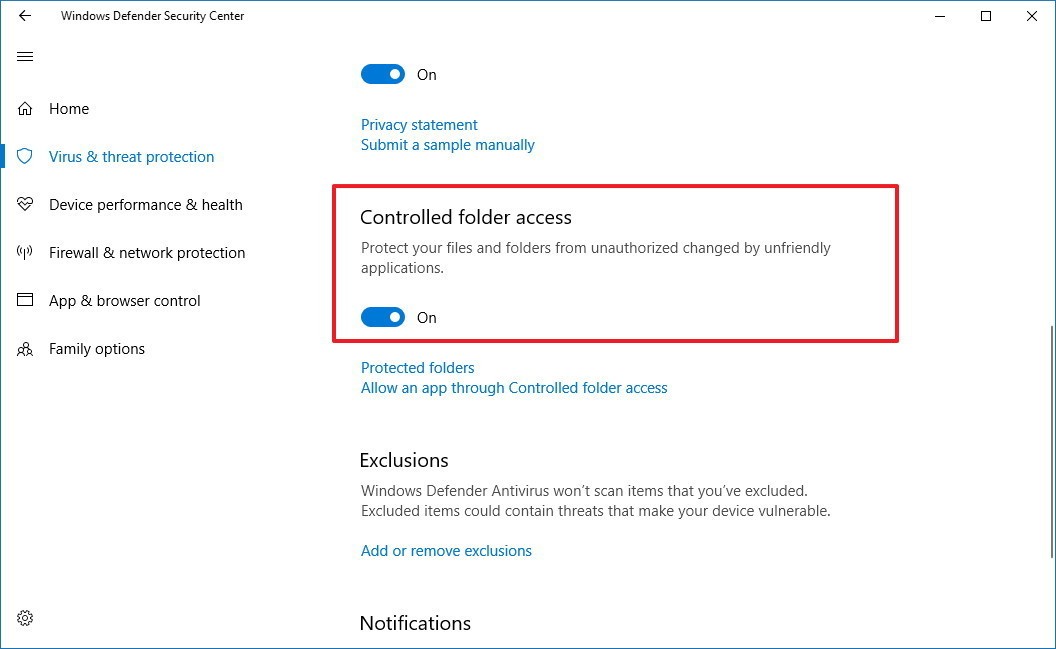 Either turn off Controlled Folder Access, or click "Allow an app through Controlled Folder Access" and allow the EndNote application, and folders, subfolders, and files where you download / save reference files. The latter is quite difficult to know/set, so in most cases it is best to just turn off this feature off if you want to export references from online databases.