Get the new tags to organise and enjoy the new data restoration function. Everything to get control and feel safe about it. Having questions? Email us at info (at) alfasoft.com or Buy now!
If you want to add additional e.g. Output Styles (.ens), Connection files (.enz) or import filters (.enf) on your Windows machine this is easy. The files are already on your system and just need to be activated.
We will focus on Output Styles (Styles). There are in reality two ways to get more styles in EndNote.
Via the original installation and Windows Control panel.

By downloading into a defined folder.
1. Via Windows control panel
In summary, you need to start the control panel and make changes to your EndNote installation, but it is easy peasy, just follow the instructions.
In windows click on the start button and search for "add or remove programs".

Choose EndNote in the list of programs.

Choose modify, and then activate all the files you need.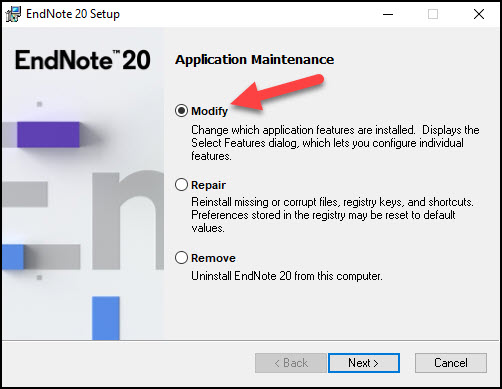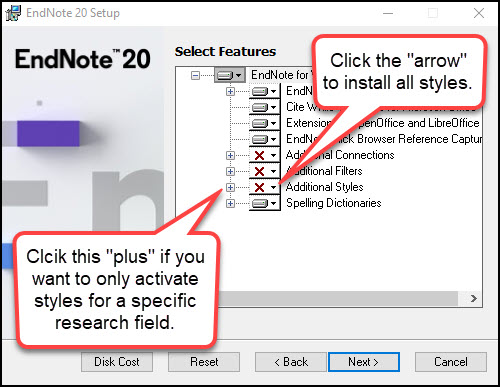 2. Downloading files into a defined folder
Here you can find updated styles from the producer of EndNote
www.endnote.com/support/enstyles.asp
And here are links to download import filters and/or connection files
https://endnote.com/downloads/filters/
https://endnote.com/downloads/connection-files/
Download and save the style in the folder Styles in EndNote´s program folder.
Note that in EndNote user changed styles is normally saved in My Documents (folder EndNote). There is, however, also an alternative location where to save downloaded styles.
This other location (actually the path) can be changed under Edit>Preferences>Folder Locations
on Mac EndNote Xx>Preferences>Folder Locations.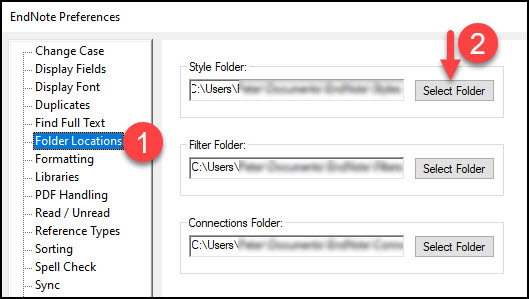 Folder locations
We should best mention a few words regarding the different locations for e.g. styles.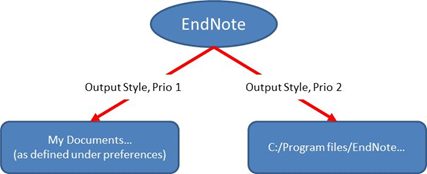 When EndNote looks for styles, it looks in two locations, as shown above.
EndNote looks in the installations folder but also at the location that has been defined in the preferences in EndNote.
The "installation folder" path is programmed into EndNote and cannot be changed after installation.
Under preferences, you may steer EndNote to a location where you have full rights as a user.
The rule is that the user-defined location has priority over the other location. This means that if you have two styles saved with the same name in the two locations, only the style in the user-defined location will be used.
If you create a new style, we recommend that you save it under a new name. (e.g. Nature and Nature copy).