Get the new tags to organise and enjoy the new data restoration function. Everything to get control and feel safe about it. Having questions? Email us at info (at) alfasoft.com or Buy now!
We are often asked if EndNote supports LaTeX, and even if EndNote can be used with LaTeX, there is no direct integration between the programs. However, there is a highly developed integration between EndNote and Microsoft Word for Windows and Mac. There is also integration between EndNote and, e.g. Libre Office for those looking for an open-source solution.
For users of LaTex, the argument is often the total control you get over your text, compared to other alternatives. It is, however, perhaps an old and not valid argument, and it more comes down to what assistant Professor José Luis Blanco expresses:
"At least, these are the advantages that we, part of the researchers, see in LaTeX: the call to pick among Word or LaTeX has become one of those endless, "religious" discussions. One support one or the other just like people support different football teams."
For those interested, we can recommend his exciting post that you find here.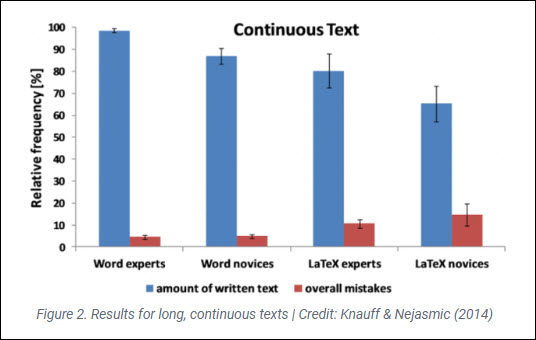 Knauff, M., & Nejasmic, J. (2014). An Efficiency Comparison of Document Preparation Systems Used in Academic Research and Development. PloS one, 9(12), e115069