Customers turn to us to understand NVivo better!
Read more here (NVivo partner 2011-2021)
You can download the current supported versions of NVivo from the
NVivo Downloads
page within the myNVivo portal (you will be required to sign in with your myNVivo username and password). If you don't have a myNVivo account, you will be able to sign-up and create a new account.
Under the "Downloads" section you will find the installation files for NVivo 14 Windows and NVivo 14 Mac. If you are using an older version (NVivo R1, 12, 11), click on "Old Versions" to get to the installation files. Which NVivo Version do I have?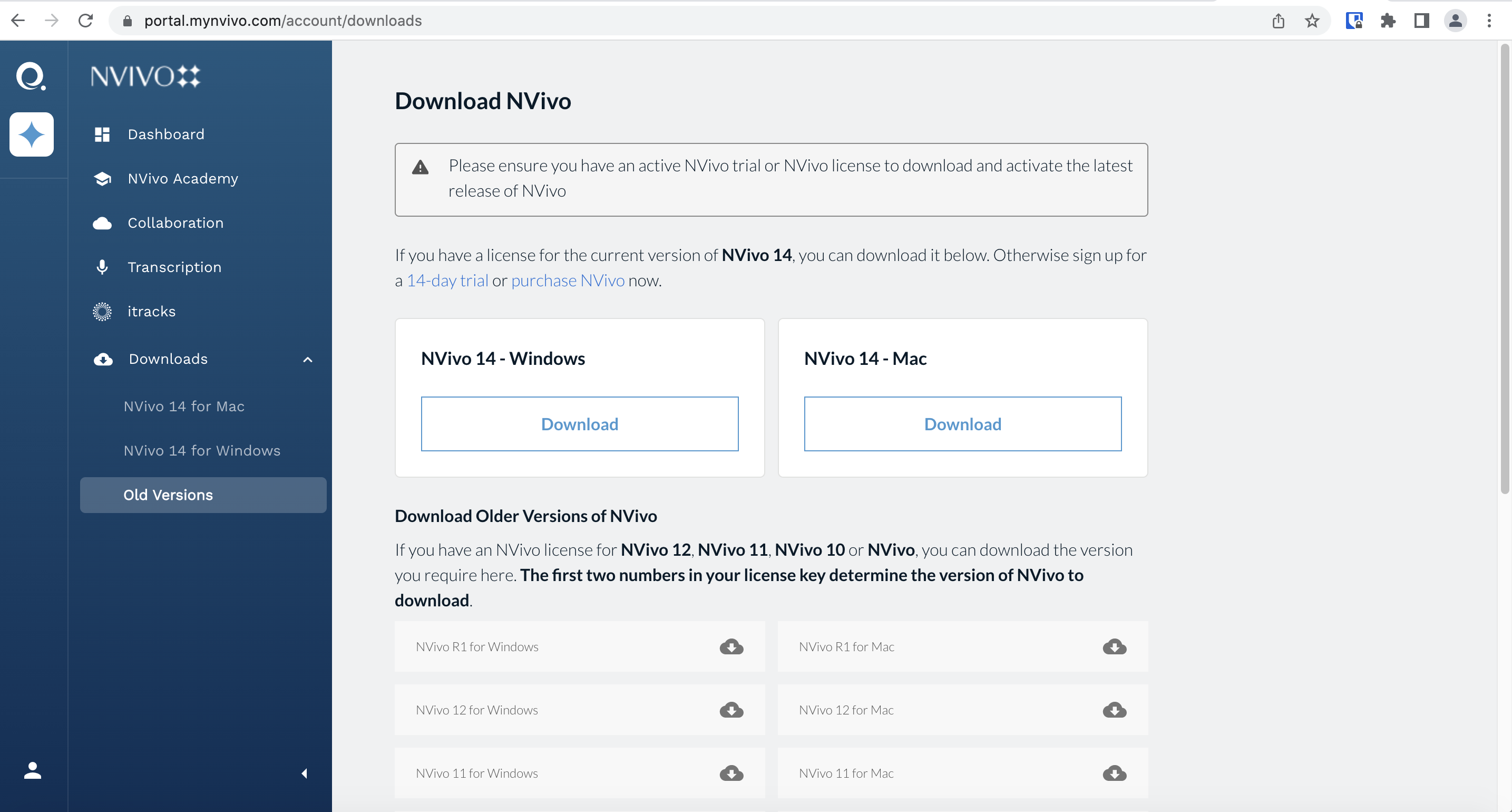 Note, if you are an NVivo 11 or NVivo 12 user, you may not have a myNVivo account. An account was not automatically created for you when purchasing an NVivo 11 or NVivo 12 license. You can create a new myNVivo account and then download NVivo after logging in via Downloads - Old Versions.