Customers turn to us to understand NVivo better!
Read more here (NVivo partner 2011-2021)
Single user licenses bought by organizations
If an organization is going to purchase multiple single-user licenses (or just one) that may later be transferred to another user, it is best that the license/s are purchased by the person who will be managing them. Find a detailed description here: How do I move or transfer my NVivo license to another computer or user?
The license/s, once purchased by the responsible party, can then be unassigned and assigned in the portal as needed. The purchaser defined in the portal should be the person who will maintain that key moving forward rather than the user who will be using it temporarily. They would use the assign and unassign functions in the portal AND make sure the software has been deactivated from the computer on which it was running.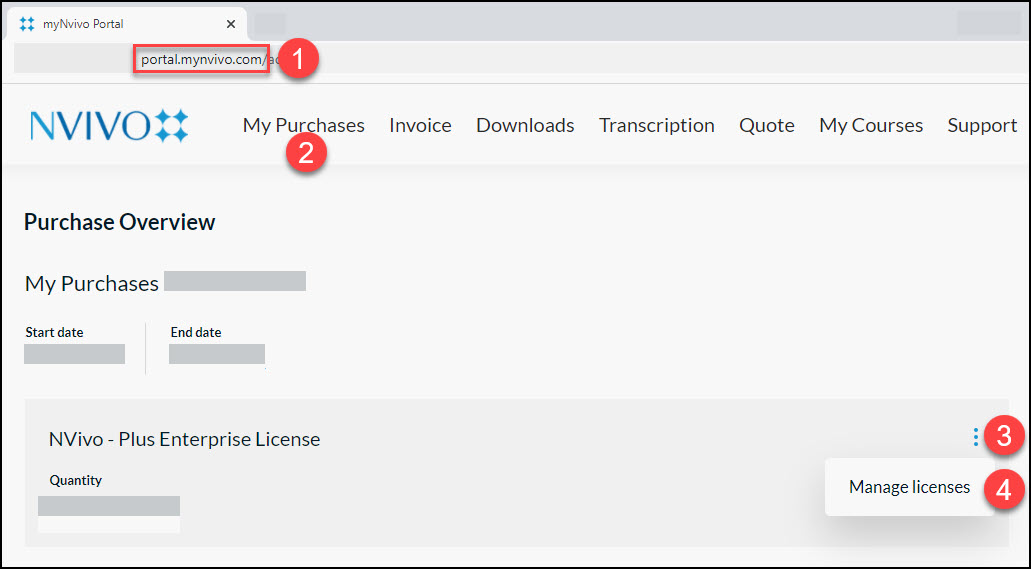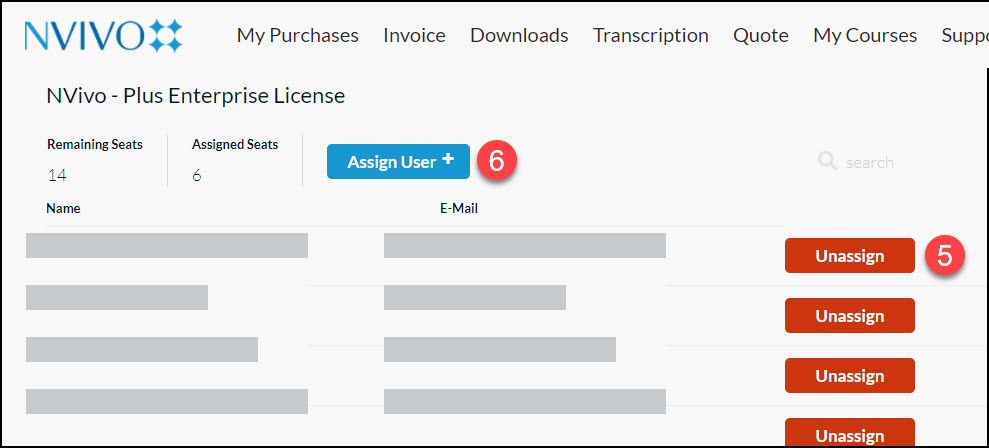 If a user is leaving e.g. an organization
A user who is leaving an organization must deactivate the key on their computer in order for any new user to be able to activate it, even if the new user has been assigned the key after the first user has left.
Please see the 2 articles below in the Online Help regarding assigning licenses for multi-seat purchases and ELAs.
https://help-nv.qsrinternational.com/20/win/Content/about-nvivo/multiseat-license.htm
https://help-nv.qsrinternational.com/20/win/Content/about-nvivo/ela-admin.htm