Free seats to all!
Join our online demo days and learn something new. Read the content and register here today!
Click on the file menu in order to access information about your license, activation and general settings.
Start by clicking on File in the NVivo start menu.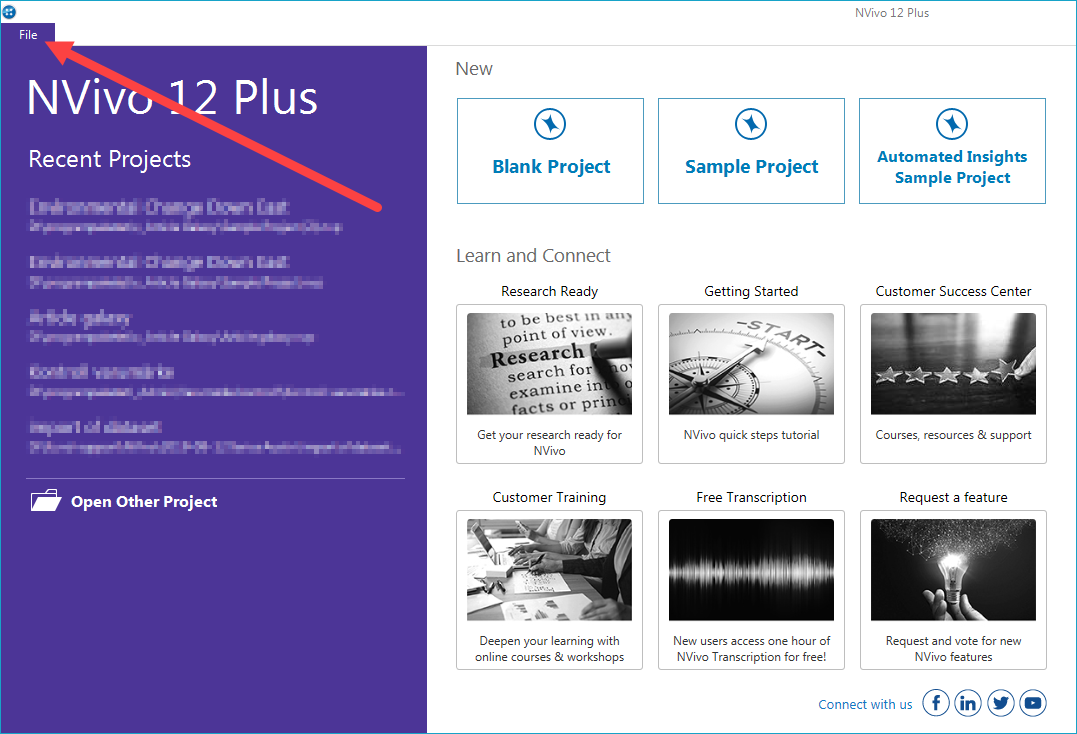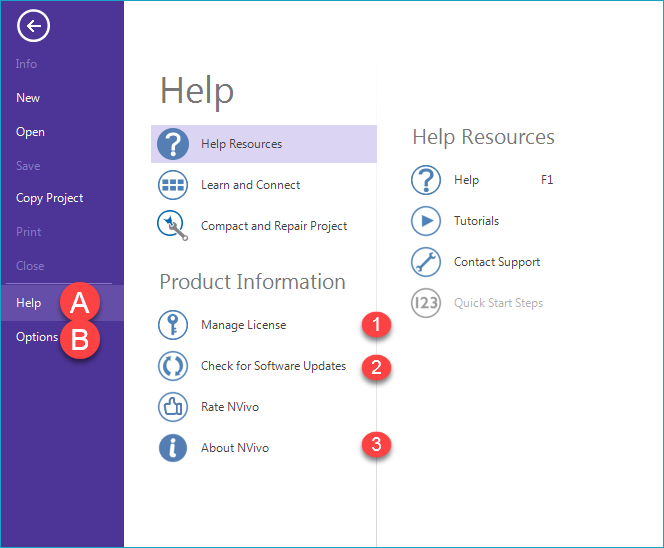 A - Gives you access to information about your license and NVivo
B - Gives you access to general settings for NVivo
A:
Activate or deactivate your license (or replace the license).
Check for updates. Try to always have the latest version of NVivo.
See the status for you license, your, the current license key and what version of NVivo you have, see picture below.