To get floating licenses for Mathcad to work, you need to install Flexnet on a license server. The most recent version you can download from PTC is, at the moment (May 2023) 11.19.1.0.
We would really recommend having the license file available before starting the installation. If you don't have those, please contact us to get it them and then continue reading.
Go to support.ptc.com and log in with your PTC account. If you don't have a PTC account you can create it there. If you don't wish to do that you can contact us and we will provide you with what you need.
After login, you can scroll down and click on the 'Download Software' button: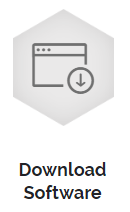 Then expand the 'Additional Downloadable Software Updates' and click on 'PTC License Server: FLEXnet Publisher':

Scroll down and click on the 'English' button:

Then you should see the pdf that explains which versions you can choose between. So if your server is using a 64 bit Windows OS we recommend downloading 'Lmadmin 11.19.1.0 Installer 64 Bit' version:

(Note that this version requires "Visual C++ Redistributable Packages for Visual Studio 2019 (x64)". If that's not on your server you can find it (2019vcredist_x64.exe) in the ptcsh0 folder in the Flexnet install package.)

Unzip it and run the setup.exe.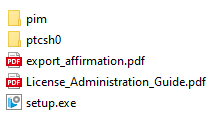 And the installer should start: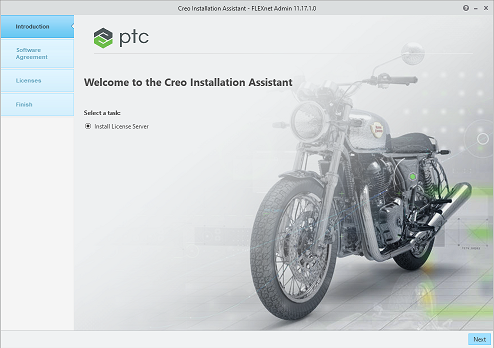 You must accept license agreement: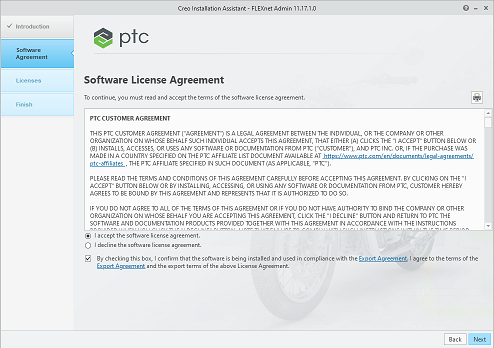 When you get to the third screen, you need your license file:
Just drag-and-drop (or browse for) your license file in the Source field: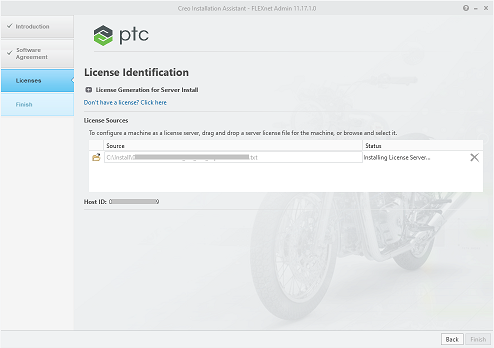 Then you only have to wait until you'll see 'Available' as the Status.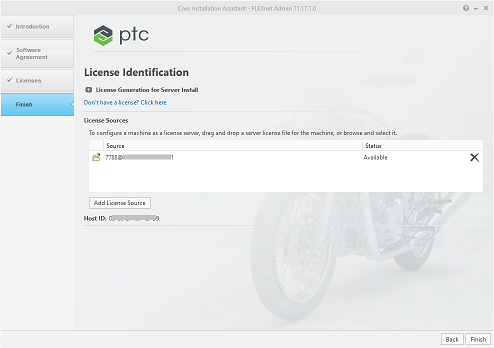 You should now be able to find two links in the start menu: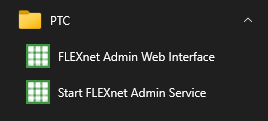 Starting FLEXnet Admin Web Interface gives you this: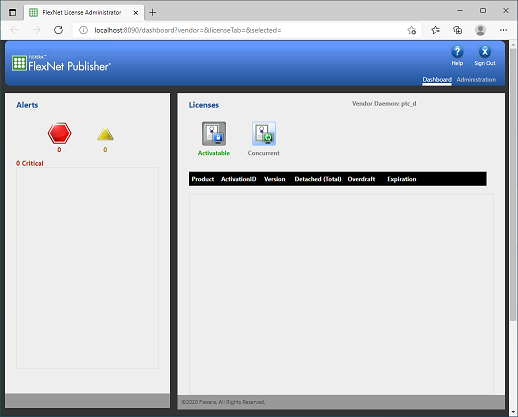 You can click on the Concurrent button to see the licenses you've got and see how many are in use at the moment: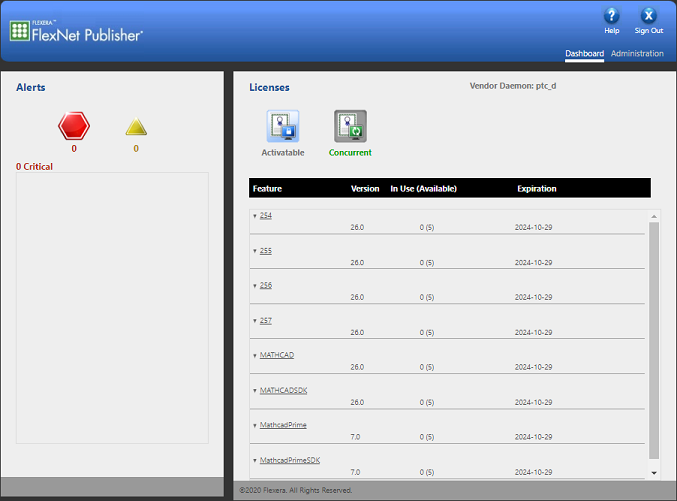 If you click on 'Administration' you will need to log in and change the password. The default User name is admin and the default password is also admin: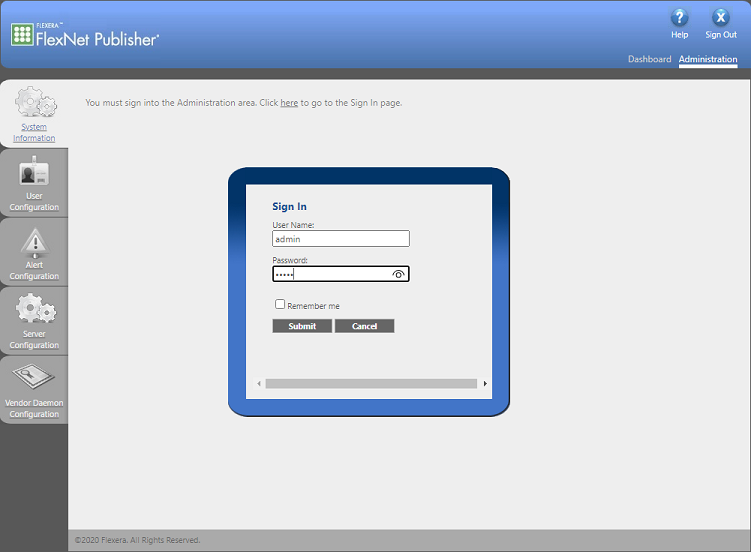 When logged in you can click on 'Vendor Daemon Configuration':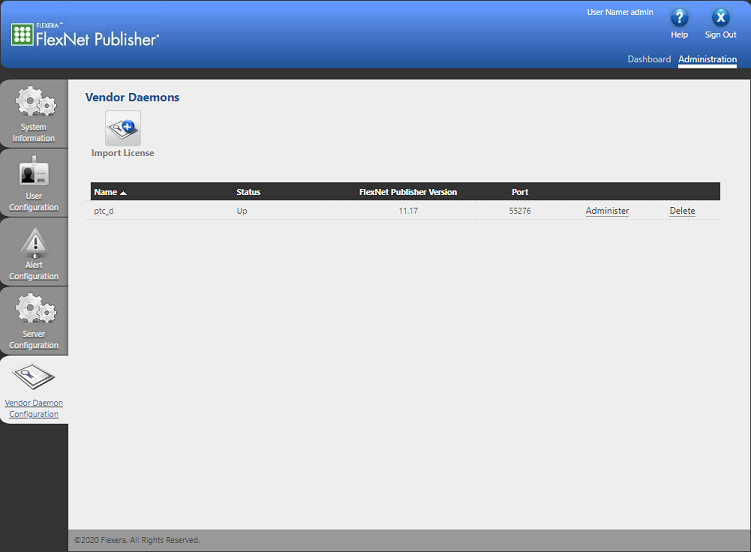 And there you can manage your license: